Posted on:

January 22, 2023
السلام عليكم ورحمة الله وبركاته
The Hilal to commence the month of Rajab 1444 AH was looked for after the sunset on Sunday, January 22, 2023. The Hilal WAS SIGHTED by CHC subcommittee members in multiple locations including Houston (by a Ruyat Aammah) Plano TX, Davie FL, and San Diego CA.
The Central Hilal Committee of North America has accepted these report(s) and has declared:
Monday, January 23, 2022, the 1st day of Rajab 1444 AH.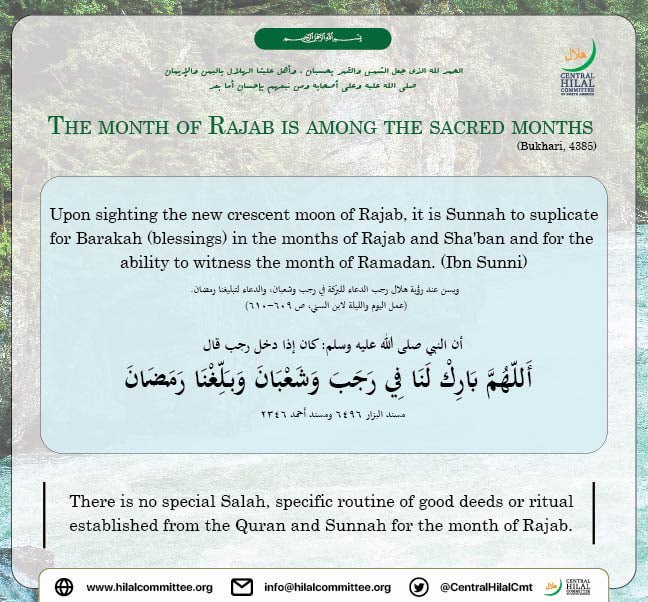 Latest News
Latest News and Announcements