Posted on:

March 31, 2022
السلام عليكم ورحمة الله وبركاته
Dear Brothers/Sisters in Islam,
Please make an effort to sight the Hilal on Friday, April 1, 2022, for the month of Ramadan 1443.
Alhamdulillah, by the joint effort of all the Ulama and great cooperation throughout the States, we have revived this forgotten Sunnah of moonsighting throughout the year in many localities, all across the nation.
***Information About the Hilal***
The birth of the Hilal for Ramadan 1443 will take place on Friday, April 1, 2022 at 2:24 am EST (6:24 UTC)
Details for major cities on the 29th of Sha'ban, (Friday, April 1, 2022) are below.
(All times are in their respective local time zones.)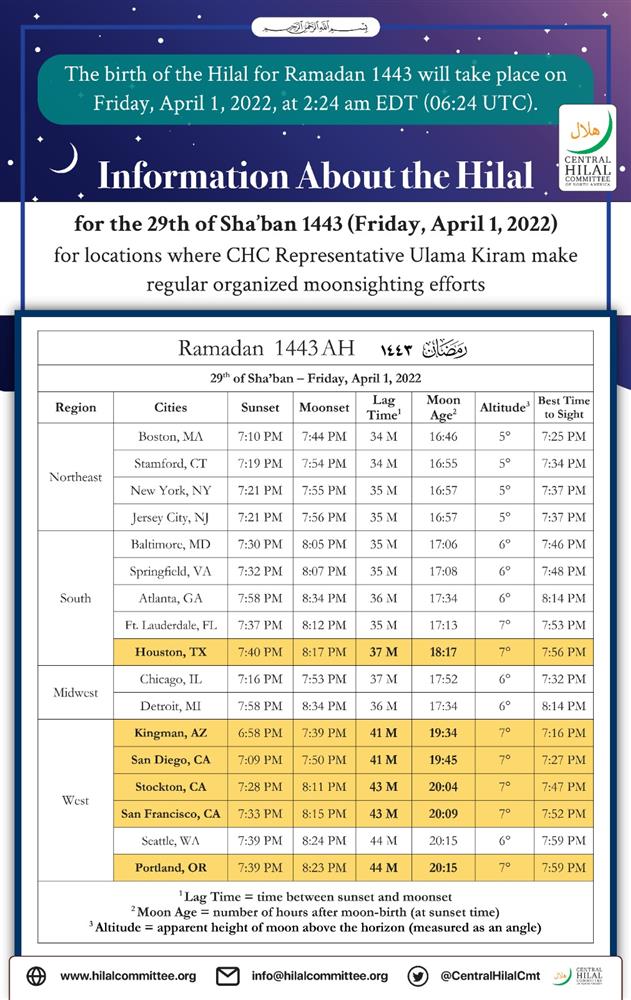 JazaakAllah Khair,
Central Hilal Committee (CHC)
Latest News
Latest News and Announcements