Dear Brothers/Sisters in Islam,
Please make an effort to sight the Hilal on Saturday, July 10, 2021, for the month of Zul Hijjah 1442.
This is an excellent opportunity to easily revive a neglected Sunnah and a forgotten fardh kifayah:
This is the hilal that decides when Eid ul-Adhā is.
It is conveniently during a summer school break, making it easy for the whole family.
The weather is so pleasant outside.
It is a good outing for the family, to teach the next generation about the traditions of our Deen.
The chances of sighting are high in this evening.
Alhamdulillah, by the joint effort of all the Ulama and great cooperation throughout the States, we have revived this forgotten Sunnah of moonsighting throughout the year in many localities, all across the nation.
____________
The birth of the Hilal for Zul Hijjah 1442 will take place on Friday, July 9, 2021 at 9:16 pm EDT (07/10 - 1:16 am UTC).
Information about the Hilal for the 29th of Zul Qa'dah, 1442 (Saturday, July 10, 2021) for locations where CHC Representative Ulama Kiram make regular, organized moonsighting efforts are below.
(All times are in their respective local time zones.)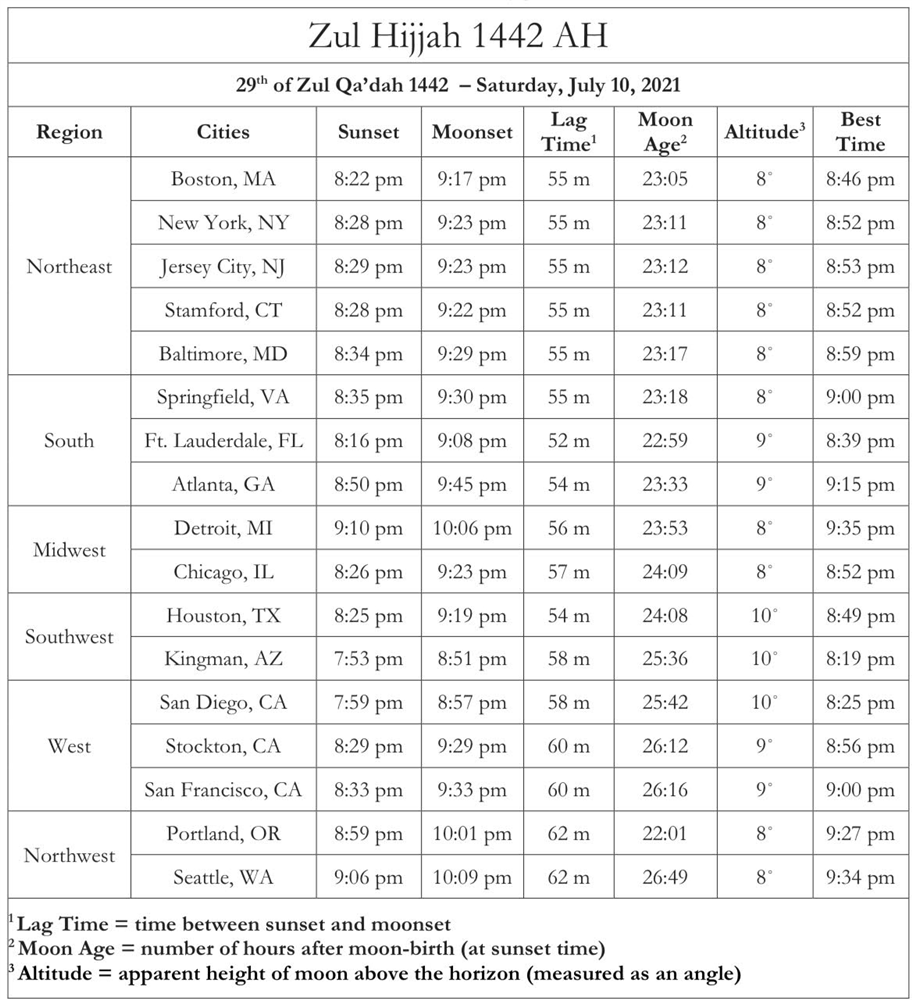 JazaakAllah Khair,
Central Hilal Committee (CHC)
Latest News
Latest News and Announcements